Tight Lines Fly Fishing schools will give you the skills necessary to become a successful angler.  Fly Fishing can be an intimidating sport, but with our comprehensive school, we'll make it much more user-friendly.   Our classes are held to a limited number of students in order to ensure a student to teacher ratio that provides plenty of one on one attention.  This one day school takes place over approximately 8 hours-handouts, lunch, and refreshments are provided.
Read More!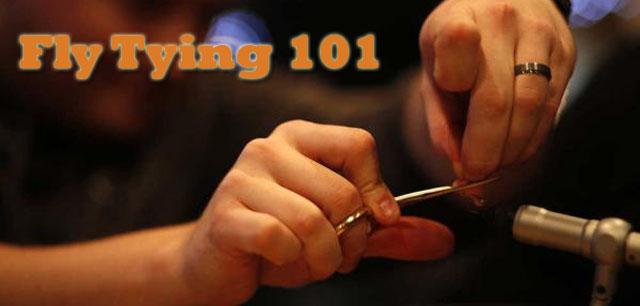 Winter Fly Tying Classes
Fly Tying 101- January 11, 18, and 25, 6-8 pm:
Interested in learning the fundamentals of fly tying? If so, this is the class for you. This three night intro course is designed to provide a solid base of knowledge to get you going in our favorite off-water pastime. Cost: $60  Contact the shop to sign up!